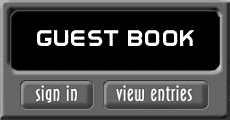 Who are the Blue Knights?

The Blue Knights are an International Law Enforcement motorcycle club, which consists of  full-time and part-time law enforcement officers. We promote motorcycle safety, family recreation, and share the love of motorcycle riding.

What do the Blue Knights do?

The Blue Knights sponsor and participate in numerous fund rasing activities, such as the American Cancer Society, the March of Dimes, and various local charities within our communities.

What are membership requirements?

All officers whether full-time (32 hours a week minimum) or part-time law enforcement officer are eligible to join. When you work, you must have powers of arrest and receive some type of compensation from the Governmental Law Enforcement Agency you work for. Compensation can include but is not limited to being covered by workman's compensation, while on duty, uniform allowance, etc. Retired or disabled Law Enforcement Officers who are receiving or who will be receiving compensation for their employment are also eligible. All members must either own a motorcycle or have plans of purchasing one within 6 months of joining. All members must be properly licensed to operate a motorcycle.

How do I become a member?

To request further information on becoming a member, you may e-mail  

K. C. Metro Blue Knights

P O Box 9024 

Shawnee Mission, KS  66201





                    WE HAVE A SAYING AMONG THE BLUE KNIGHTS

"THERE ARE NO STRANGERS, ONLY FRIENDS YOU HAVEN'T MET YET"

CLICK PATCH FOR INT'L'S HEAVEN ONE PAGE

SAINT MICHAEL WATCH OVER US

KANSAS CITY METRO BLUE KNIGHTS

This site is dedicated to the late Lester Sergott     May he always be in our hearts